Guard the Trust
Nov 25
The I Heard the Angels Singing 4-CD set captures the glory days of Nashboro, the powerhouse gospel label that put out a huge amount of music, held together by a signature echo. It's a gorgeously articulated sound space.
[video]
Nov 20
"

"For as often as you eat this bread and drink this cup, you do show the Lord's death till he come."
1 Corinthians 11:26.

We are taught our interim employment—what is to occupy us until Jesus comes. Beloved brethren, until Jesus comes we have nothing left but to think of him. Till Jesus comes the main thing we have to do is to think of and set him forth a crucified Savoir. There is no food for the Church but Jesus; there is no testimony to the world but Jesus crucified.

They have sometimes told us that in this growing age we may expect to have developed a higher form of Christianity. Well, they shall have it that like it; but Christ himself has left us nothing but just this, "Show my death till I come." The preacher is to go on preaching a dying Savoir; the saint is to go on trusting that dying Savoir, feeding on him and letting his soul be satisfied as with marrow and fatness. There is nothing left us to occupy our thoughts, or to be the subject of our joy, as our dear dying Lord.

Oh! let us feed on him. Each one, personally, as a believer—let him feed on his Savoir. If he has come once, come again. Keep on coming till Christ himself shall appear. As long as the invitation stands let us not slight it, but constantly come to Christ himself and feed on him.

" — Charles Spurgeon, 1871
Nov 19
WHERE CREDIT IS DUE
Fascinating graphic to understand Credit 101: starting from a simple loan, credit markets have featured many innovations as well as costly crises.
From the NYT; full story HERE.
Sep 04
Stay Smart, America: Some Must-Read Material on the Syria Dilemma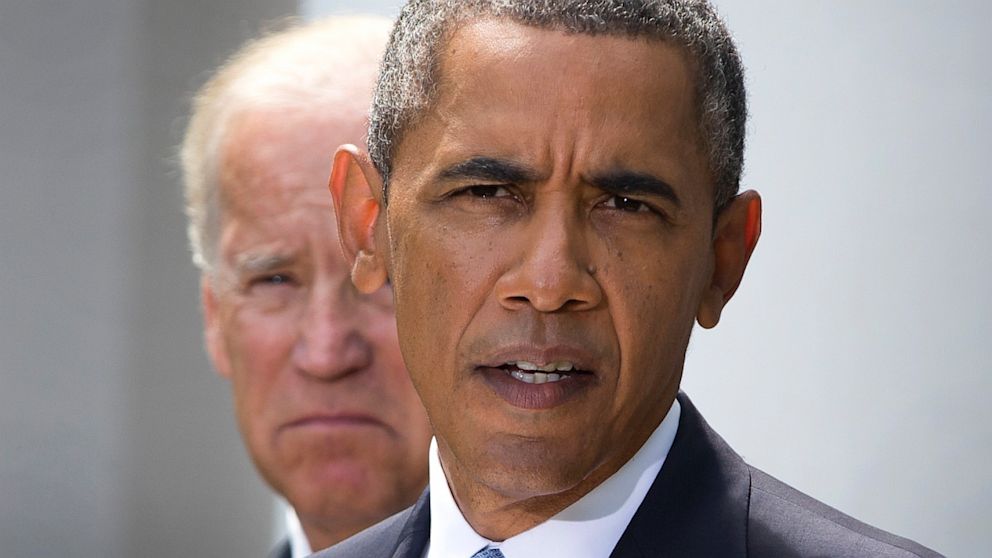 To help you get up to speed and give some perspective to the Syria crisis and issues confronting us, please take time to read the following materials.  Stay smart, America.
               ____________________________________
William Polk on Foreign Policy
James Fallows of the Atlantic (Article One), September 2:
Many times I've mentioned the foreign-policy assessments of William R. Polk, at right, who first wrote for the Atlantic (about Iraq) during Dwight Eisenhower's administration, back in 1958, and served on the State Department's Policy Planning staff during the Kennedy years. He now has sent in a detailed analysis about Syria.
Polk wrote this just before President Obama switched from his go-it-alone policy and decided to seek Congressional approval for a Syrian strike. It remains relevant for the choices Congress, the public, and the president have to make. It is very long, but it is systematically laid out as a series of 13 questions, with answers. If you're in a rush, you could skip ahead to question #7, on the history and use of chemical weapons. But please consider the whole thing when you have the time to sit down for a real immersion in the implications of Congress's upcoming decision. It wouldn't hurt if Senators and Representatives read it too.
Full article HERE and if you read just one piece on Syria, read this one.
               ____________________________________
Charles Stevenson and Mike Lofgren on Foreign Policy
James Fallows of the Atlantic (Article Two), September 2:
"Attacking Syria is simply not in the U.S. national interest; and absent an objective assessment from a neutral inspection team, and absent a UN resolution, the U.S. has no legitimate authority under any law or treaty to act unilaterally. Period." 
In the wake of President Obama's (welcome) decision to seek Congressional authorization before striking Syria, long-time Congressional defense-policy expert Charles Stevenson offers these guidelines about what Congress should actually do:
President Obama's request for congressional authorization for retaliatory strikes in Syria creates tough choices for members of Congress. Do they want to assert their constitutional role in war powers by taking decisive action, or do they want to play political games? Does a majority want to support action, oppose it, or try to set limits and conditions?

The best model for congressional action is the law they passed in 1983 authorizing participation in the UN peacekeeping force in Lebanon, the only time Congress specifically authorized force under the War Powers Act. Public Law 98-119 has several features that should be part of any measure on Syria:

It declared the action is part of the War Powers Act process, thus reasserting that mostly ignored law as a proper basis for action.

It limited U.S. military participation to a peacekeeping mission as President Reagan had promised — that the U.S. forces would not engage in combat.

It provided expedited, no filibuster rules for considering subsequent amendments to the law.

The best test of the Obama policy would be a simple up-or-down vote on a joint resolution authorizing the attack but limiting its purpose and scope.  If that is not enough, if some members want to promote a policy of military aid to the Syrian opposition or a no-fly zone, let them vote on that and abide by the results. If it's too much, let them vote that way and deny the President the support he seeks.

If Congress can't come together and agree on a common policy, they will forfeit their claims to war powers.
Full article HERE.
                    ____________________________________
Eisenhower 1954, Obama 2013; Remembering Vietnam
Jeffery Frank of the New Yorker, September 4:
In April, 1954, President Eisenhower was being pressured to take military action in Vietnam, where the French were losing a symbolically important battle at Dien Bien Phu and were about to be driven out of what was then their colony. At a press conference that month, Eisenhower acknowledged the "falling domino" principle—the idea that if one land were to fall to Communism others would follow. John Foster Dulles, his Secretary of State, declared that a Communist political system imposed on Southeast Asia by means of the Marxist and nationalist guerrilla forces fighting the French "would be a grave threat to the whole free community," and Vice-President Richard Nixon, in a talk to newspaper editors that April, dropped hints about dispatching American troops. Eisenhower never used a phrase like "red line," as President Obama did when he warned the Syrian regime that the use of chemical weapons would be punished, but he did say that the defense of the Southeast Asia region was of "transcendent importance." He sounded determined to act.
Yet Eisenhower, much like Obama, sometimes appeared to be acting in ways that ran counter to his words. Historic parallels are risky, but the conflict in Korea had ended the previous summer, with an armistice that gave victory to no one. That divisive war, fought at a cost of nearly thirty thousand American lives and more than eighty thousand wounded, left Ike and most Americans with no appetite for a return engagement. The divisive Iraq war and its murderous aftermath still shadow every mention of involvement in the Middle East.
When Eisenhower in 1954 said that his Administration would need to consult legislators, he was pretty sure that the 83rd Congress had no wish to endorse intervention, and it is not unreasonable to think that Obama, despite his strong words and his mini-summit with Senator John McCain, suspects that the 113th Congress may be no more inclined. Eisenhower stressed the importance of working with American allies, particularly Great Britain, and he sent a cable to Prime Minister Winston Churchill saying that a "new, ad hoc grouping or coalition of nations" was needed to help the French: "We face the hard situation of contemplating a disaster brought on by French weakness and the necessity of dealing with it before it develops."
Full article HERE.
                 ____________________________________
Across The Red Line
Michael Crowley, Time, September 9:
Foreign policy grants American presidents almost supernatural powers. From thousands of miles away, they can mobilize fleets and squadrons at a whim, sometimes killing without risking a single soldier's life. But foreign policy can also become a curse, with an equally mystical ability to ruin a presidency. Barack Obama learned that lesson watching his predecessor wage what Obama famously called "a dumb war" of choice in Iraq. His opposition to the invasion launched the one-term Senator's first presidential run, and he arrived in the White House with a clear vision of a humbler America narrowly focused on core interests, like healing domestic economic and social wounds. Obama would hunt down terrorists in caves and deserts and throw a harder punch at the Taliban in Afghanistan. But he also presented himself as a conciliator, a peacemaker who would land the Nobel Peace Prize before he'd even redecorated the Oval Office.
From the start of his presidency, Obama sounded his call in speeches from Washington to Prague to Cairo, describing a transformed world order—"a revolutionary world" where "we can do improbable, sometimes impossible things." Cynics said Obama was just putting a gloss on harsh economic reality: deep in debt and with its financial sector in a tailspin, the U.S. couldn't afford an interventionist foreign policy. But Obama seemed genuine enough when he spoke of starting a dialogue of "mutual respect" with Iran, and to other rivals, he vowed that "we will extend a hand if you are willing to unclench your fist." Reason would replace raw power, and the neoconservative vision would be retired. It was hope and change on a global scale.
But history, it has turned out, wasn't interested.
The fists remained clenched, the rhetoric toward the U.S. was disrespectful, and although there was revolution from Cairo to Tripoli to Damascus, it often unleashed dangerous religious and tribal passions across the Middle East. The hope has fermented into fear, the change into danger. Now, in a region that has confounded Presidents for decades and where the security stakes are highest, Obama faces a defining test in Syria.
This is not where Obama wanted to be. On Aug. 22, one day after a cloud of what is suspected to have been nerve gas descended on a Damascus suburb, killing hundreds of people, the President left the White House for an all-smiles bus tour of upstate New York, focused on college affordability. But that morning in the Situation Room, Obama's national-security team was grasping the shocking scale of the attack and its implicit challenge to American power and authority.
Full article HERE.
Aug 08
"

Spiritual formation in Christ is an orderly process.

[Jesus] invites us to leave our burdensome ways of heavy labor—especially the "religious" ones—and step into the yoke of training with him. This is a way of gentleness and lowliness, a way of soul rest. It is a way of inner transformation that proves pulling his load and carrying his burden with him to be a life that is easy and light (Matthew 11:28-30). The perceived distance and difficulty of entering fully into the divine world and its life is due entirely to our failure to understand that "the way in" is the way of pervasive inner transformation and to our failure to take the small steps that quietly and certainly lead to it.

For our Christian groups and their leaders, [orderly spiritual formation] means that there is a simple, straightforward way in which congregations of Jesus' people can, without exception, fulfill his call to be an ecclesia, his "called out" ones: a touch point between heaven and earth, where the healing of the Cross and the Resurrection can save the lost and grow the saved into the fullness of human beings in Christ. No special facilities, programs, talents, or techniques are required. It doesn't even require a budget. Just faithfulness to the process of spiritual formation in Christlikeness exposed in the Scriptures and in the lives of his "peculiar people" through the ages (Titus 2:14, KJV).

" —

Dallas Willard, Renovation of the Heart: Putting on the Character of Christ
Aug 07
First Ideas for What to Get the New Grand-baby—Just Sayin'
Just found out we are going to be grandparents, for the first time.  So, I got to thinking, maybe I should start planning on what to do for this new addition. I checked, and my job is to spoil the kid rotten.  Or something like that. (The Japanese lady is not part of the idea stream.)
Hey, a guy can dream, can't he.